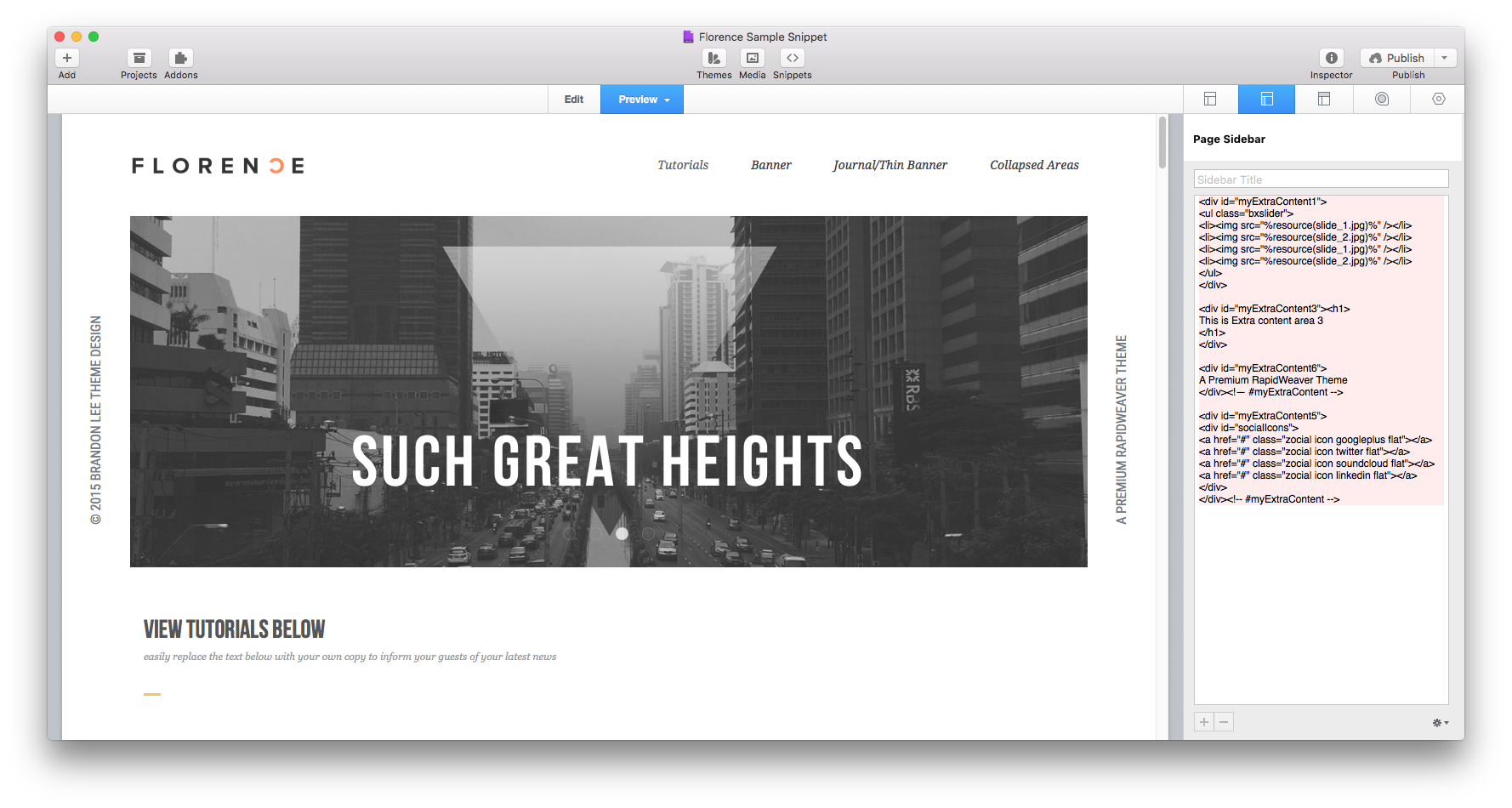 1. Open your downloaded file including the theme install.
* Ensure that you have properly installed the Florence theme file before moving forward with the Sample Snippet Project
2. You will see a folder that contains a Sample Snippet Project along with a Resources folder.
3. Open your project file and ensure that the Florence theme is selected in the theme drawer.
4. Open your resources folder and drag and drop the images into the Resources section of the project.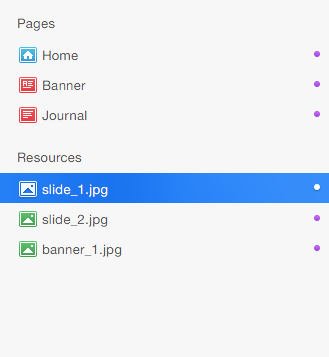 5. Enjoy the Sample Snippet Project so you can readily see some of the tutorials' features in real time.