Welcome to Emotion. Versatility + Design.
Emotion is a powerful premium designer RapidWeaver® theme designed and developed with tremendous versatility for your next project. The main navigation located in the body's sidebar includes the ability to use icons/numbers or smaller words allowing for your content to be user-focused and easy to navigate. Enjoy.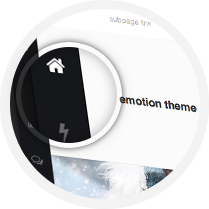 Emotion theme includes the ability to add built-in Font Awesome icons to your main navigation located in the main body sidebar to enhance the user experience with razor sharp image icons on any device.
Use numbers along with your Font Awesome icons as seen throughout the preview site to allow users to hover for main navigation link options.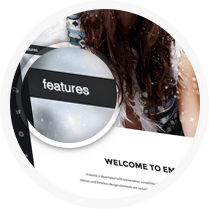 Take advantage of Emotion's engaging navigation functionality by utilizing the theme's unique navigation hover animation.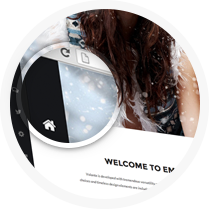 Emotion includes a number of layout options including the selection to collapse your banner area, sub page navigation area, title area, and more.
Emotion is developed to save you time and energy when creating your next project. Below is another snapshot of what's included.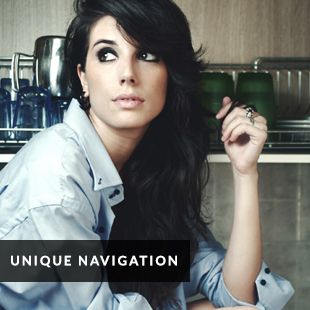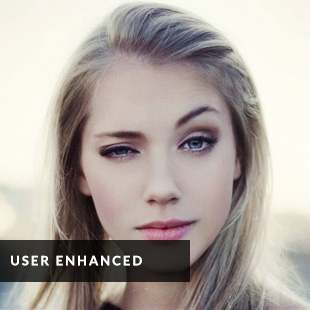 Emotion understands that your content along with being able to navigate your project with ease is of utmost importance. Allow the theme to "fix" your navigation as your guest scrolls keeping content undistracted.
Emotion theme gives you tremendous control over the look and feel of your webpage while retaining a thematic approach. Choose from a number of different fonts and colors to make your project that much more unique. Emotion supports the latest versions of Safari, Firefox, Google Chrome, Opera, Internet Explorer, Mobile Safari and Android.
Emotion is made fully responsive to fit perfectly on a variety of displays and resolutions including the desktop and your favorite mobile devices. A responsive slideshow is also included to assist in catching the eye of your guests within the theme itself.
Emotion comes with retina display ready features for those high resolution devices including the iPod/iPhone, iPad, and macBook Pro. Visit our tutorials to see how you can incorporate a sharper image when your guests view your project on a retina device.
Responsive web design is slowly making its presence as standard practice versus design luxury. Desktops are not the only viewing device for the web and Emotion utilizes CSS media queries to ensure that your website responds to the width of your users device. This includes, but is not limited to laptops, tablets, and other mobile devices.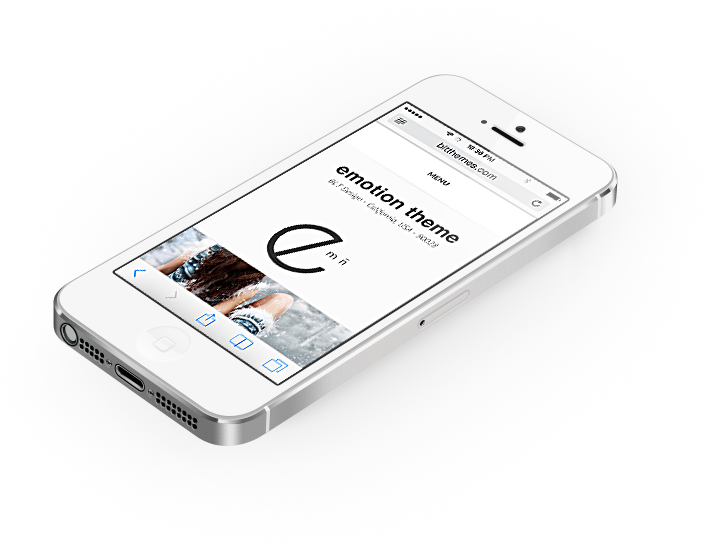 Follow the links below to dive into more information regarding some of the features listed above to learn more about your Emotion theme. Practice its sleek design and elegance, capturing the attention of your guests in every project. Enjoy.
Built For You With Class + Style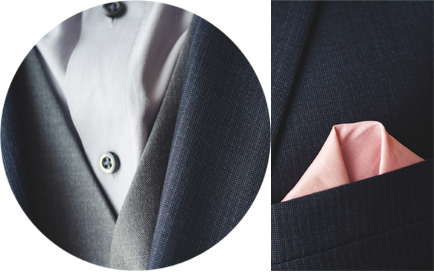 Let's get started. Subtle detail and pixel perfect design is incorporated throughout the build of Emotion. Tailored for beginners and advanced RapidWeaver® users alike, Emotion is intended to make your next project pop[ular]


- Brandon
*** Banner/Content Images as seen above are not included with the purchase of Emotion unless otherwise noted.