This is the Vertigo theme for RapidWeaver®
Responsive
fully responsive theme for desktop and mobile
The Vertigo theme is fully loaded with style, modern web features and functionality. Take advantage of several features including an easy and unique navigation menu, 3 responsive slideshow effects, and much more.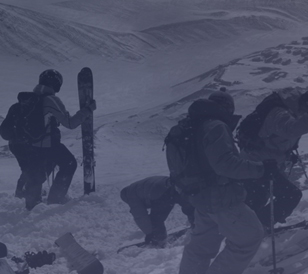 User Focused
lots of features for you and guests
Vertigo makes customization easy with tons of options to give you tremendous control over the look and feel of your website including several color options and professional font choices.
powerful
built-in slideshows, title fade and unique menu
Vertigo lends you more options with the built-in slideshow so you do not have to purchase any further plugins. Choose between 3 different slideshow effects including a horizontal slider, vertical slider, and fade option.
The Perfect Theme for Every Project
Extremely Versatile + Mobile Ready
Vertigo's navigation was built to give users a fluid experience when navigating your project without the "load" that can sometimes crowd the top of your page. Enjoy a streamlined experience that is easy to use.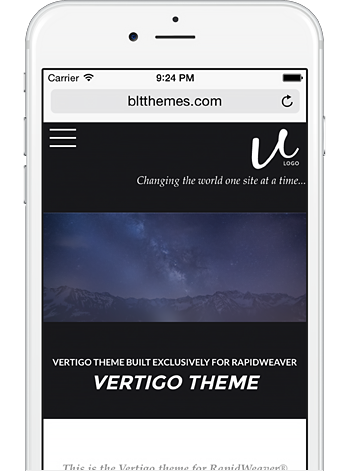 Built-in responsive slideshow (3 effects)
Animated-User focused navigation menu
Striking layout and retina ready
46 built-in social icons & FontAwesome 4.2
Top notch support from the developer
Supports the latest v of Safari, Firefox, Google Chrome, Opera, IE, Mobile Safari and Android.
Learn how to utilize extra content within your extra content enabled themes at: Extra Content Help. I tend to recommend the Stacks plugin page (current page presentation) which allows one to drag and drop text/images very easily into an Extra Content stack. More information on this technique can be found at the preceding site.