Feature-Filled For Beginners and Experts Alike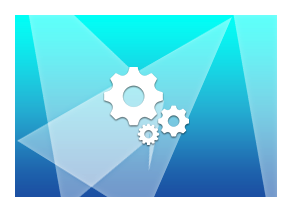 User-Focused and Enhanced
Jazz theme includes several features to improve the functionality of your website focusing on the user experience and your guests. Take advantage of an edge to edge banner image, bold slogan area, jQuery powered slider menu, back to top button, and animated social icon area.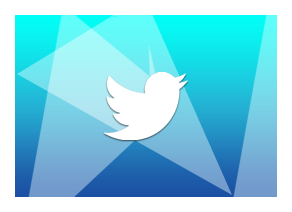 Connect With Users Around the World
Interact with your guests while keeping your project polished and sleek using Jazz's social icon area. Keep users engaged when clicking on the social button above to reveal some of 46 social icons to help build an ever growing social network.
Built-In For Your Convenience
Utilize a built-in responsive slideshow allowing you to place 8 different slides throughout your project. View two separate examples of Jazz's simple fade slideshow and random transition slideshow that can be used for several occasions.
Jazz is developed with tremendous versatility providing you with several style and color options to make each project you create that much more unique and tailored toward the task at hand. We understand that effectively communicating with your guests is of utmost importance which is why Jazz includes modern font choices and animated elements aiding in keeping your guests engaged in what you have to say. Intuitive navigation and layout are paramount.
Responsive : (Mobile Ready)
Responsive web design is slowly making its presence as standard practice versus design luxury. Desktops are not the only viewing device for the web and Jazz utilizes CSS media queries to ensure that your website responds to the width of your users device. This includes, but is not limited to laptops, tablets, and other mobile devices.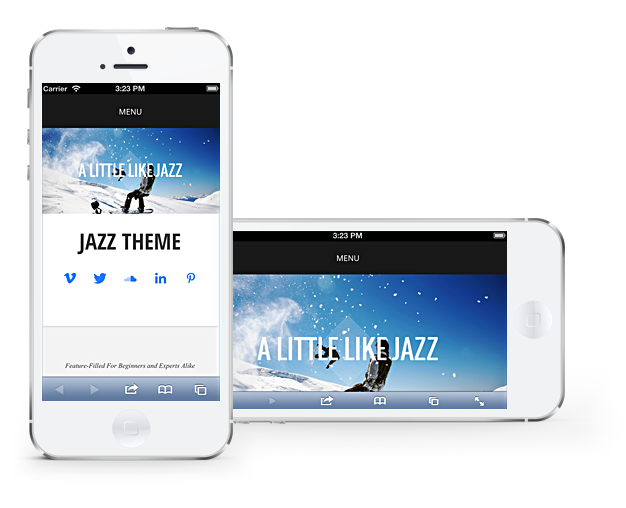 Built For High Res: (With FontAwesome)
Jazz incorporates and makes available the FontAwesome icons so your web icons look sharp on any screen and load much faster than an icon image. View the
FontAwesome
site and our tutorials to see how you can take advantage of FontAwesome in your next project.
HTML 5 and CSS 3
Responsive Web Design
Animated Menu Slider
Animated Social Icon Area
Header Area Options
Responsive Slideshow
Smooth Navigation (jQuery)
46 Social Icons
Versatile Layout Options
10 Header and Extra Content Textures
Loads of Font Family Options
Loads of Color Options
and much more.
Unique Show Menu + Hide Menu
Utilize Jazz' unique navigation menu including a sleek animated drop to help users stay engaged with your content. A built-in Back To Top Button will appear as the user scrolls for extra functionality.
Jazz is developed with movement to keep your user engaged in the content they are seeing and reading throughout your site including a responsive slideshow, animated menu, and animated social icon area.
Your guests are of most importance in the development of Jazz which is why the theme is created with an intuitive layout and eye catching functionality.
Jazz supports the latest versions of Safari, Firefox, Google Chrome, Opera, Internet Explorer, Mobile Safari and Android.
*** Banner/Content Images as seen above are not included with the purchase of Jazz unless otherwise noted.