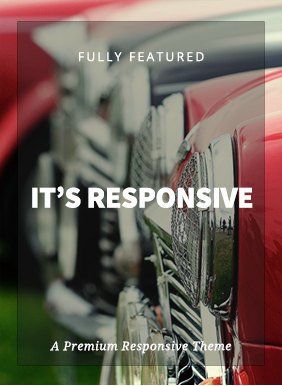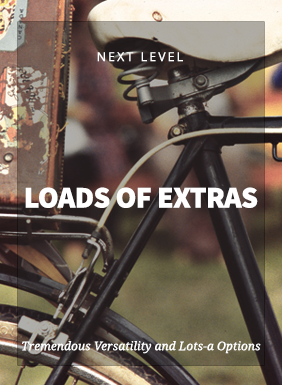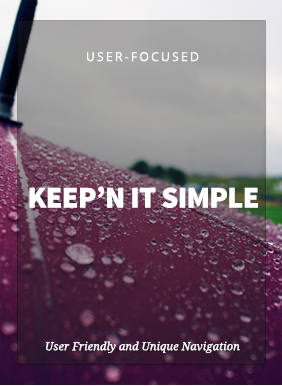 + Reservations
Theme

For

Rapidweaver®
Reservations is an intelligent premium RapidWeaver® theme developed to make your site pop[ular]. Whether you are a RapidWeaver® pro or simply a beginner, Reservations comes packed with detail and style options to lend you tremendous control over your next project. Take advantage of Reservations user-focused animated navigation and project versatility.
*** Banner/Content Images as seen above are not included with the purchase of Reservations unless otherwise noted.

Welcome to Reservations. Manage your projects layout and style with just the click of a button. Capture the attention of your next project'(s) visitors by utilizing a number of the theme's features and several style options.

★ HTML 5 and CSS 3
★ Responsive Web Design
★ jQuery Library
★ Banner Image Positioning
★ Header Area Options
★ Animated Menu(Sticky) Element
★ Smooth Sub Navigation (jQuery)
★ 46 Social Icons
★ Versatile Layout Options
★ 10 Header and Extra Content Textures
★ Loads of Font Family Options
★ Loads of Color Options
and much more.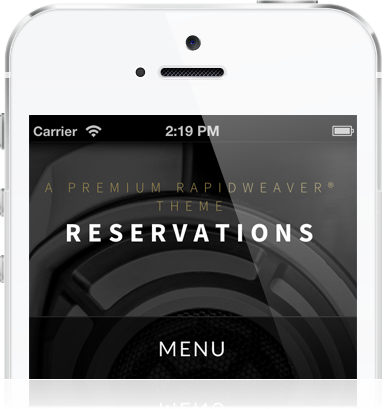 Responsive web design is slowly making its presence as standard practice versus design luxury. Desktops are not the only viewing device for the web and Reservations utilizes media queries to ensure that your website responds to the width of your users device including but not limited to laptops, tablets, and other mobile devices.
* Take advantage of Reservations' responsive nature by using Joe Workman's Responsive Columns Stack to create column based layouts without code snippets as seen here.


Reservations is a next-level user focused RapidWeaver® theme packed with eye catching features for your next project. See what you can change with just the click of a button below.

Reservations is very versatile while utilizing a number of different combinations in the body banner area beginning with a classic approach to banner images.

Connect with your guests using Reservations' 46 built in social icons styled in the Extra Content 3 area as seen throughout the preview site.



Reservations supports the latest versions of Safari, Firefox, Google Chrome, Opera, Internet Explorer, Mobile Safari and Android.



Take advantage of Reservations' animated sticky menu lending your project's users an enhanced online experience. As the user scrolls, the navigation menu automatically exits transparency mode to allow the visitor to know exactly where they are and where they can navigate to without getting lost in the page's content. Your animated menu will also disable the sticky feature on touch devices to ensure more screen real estate for those devices with smaller screens. Enjoy :)